What are the responsibilities of being a good steward?
The Biblical principle of ownership involves recognizing that all things ultimately belong to God, that He entrusts us with resources and responsibilities to steward for His glory, and that yielding our personal rights and expectations to Him helps us resolve irritations, anger, and worry.
With every gift of God comes the responsibility to be a faithful steward of those resources.
Another way to look at it, another possibility, emerges if we accept the Biblical principle of being a steward of all we have instead of an owner.
Psalm24:1 The earth is the Lord's and and all its fullness, the world, and all who dwell therein.
Leviticus 25:23 The land is Mine and you are but aliens and tenants…
Haggai 2:8 The silver is Mine and the gold is Mine, says the Lord of hosts.
1 Corinthians 4:2 Moreover it is required in stewards that one be found faithful.
From this perspective shouldn't we consider whether God, the one everything we manage in our life belongs to, would be comfortable financing the endeavor we may be lending too? There are those who say the Bible can be interpreted anyway a person wants. That is true. Any book can be interpreted any way a person wants but that does not mean the true meaning of the author is being respected. And yet there are those things that God has illuminated for me in His word that not so many years ago were unimportant or not understandable to me.
It does seem true that each of us, seeking an ever deeper relationship with God, receives understanding of varying degrees at differing times in our life. No two journeys, lives, are exactly the same. As such I cannot tell you, outside of God's word, what may be true and what you need to do. I can only share what I believe God has revealed to me. It is then between you and Him to discern what is truth and of value and where this foolish man has gotten in the way and inserted that of his own understanding.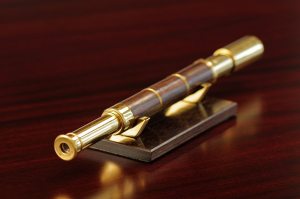 What Matters in the End?
A Deeper Look
Investing with integrity means your money works to achieve both of these distinct yet highly compatible objectives. Your money can be put to work on achieving your personal financial objectives such as creating a secure and comfortable future for yourself, caring for and educating your family, and all important financial objective you may have while deliberately utilizing only investment products that are in alignment with your with your beliefs. A Biblically Responsible approach to investing helps your money perform both tasks without compromise…
Investment Stewardship at Integrity Investors